About Us
Benchmark Innovations is individually owned and operated by Marc L. Cavicchioli and is a full service design, remodeling and general construction firm.
Benchmark Innovations has been in the remodeling business in the Atlanta region since 1999. We believe what sets us apart from other construction companies is how we build relationships. References from our satisfied customers account for a large amount of our business. Benchmark utilizes the services of architectural and designer firms to ensure the quality and safe construction of our project(s).
Benchmark Innovations is a licensed and Better Business Bureau accredited company that stands up to its namesake.
Owner/operator Marc Cavicchioli: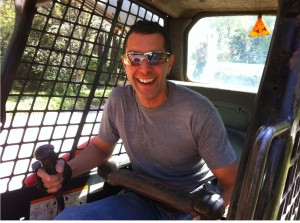 "My company delivers brain-power, know-how, and over twenty years of expertise to our clients. In addition, our greatest assets are our pride in our work, our employees, and complete attention to every detail. My business operates where our services are needed."